Mobilux Hand Drive
---
The Hand-Drive unit is a standard storage solution; it is suitable for smaller storage areas and perfect on long corridors. The units slide easily over the aluminum profile as the units are made up of a lightweight and strong construction. The integrated handle prevents obstructions into the working area and has a uniform appearance.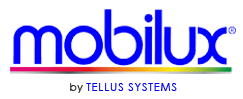 For more information, please visit www.mobilux.co.th
Ergonomic Design
Smooth aluminum handles assure the comfortable handling of shelf movement, the ergonomic design makes it easy to push and pull shelving with ease resulting in more control over speed, which accounts for convenient file access. Appropriate gaps between each compartment allow room to accommodate hands even while the unit is shut.
---
Streamlined Construction
The units are designed with simplicity in mind, to look clean, parallel and orderly. It is intended to be able to sit in any office or work environment without drastically changing the visual direction of the room. Ergo the visual design can be appropriate in industrial to commercial spaces.
---
Security
The Hand-Drive unit comes built with a lock and key. Sensitive information that may be kept inside the unit can be locked overnight or when required by using the lock. The key also comes with a spare.
---
Customizability
The Hand-Drive unit can be customized and equipped with a range of different shelves, lockers, frames and racks as well as material choices for the front and back paneling, click the accessories link to examine the full list of customizations.
Please fill in your details below to download the brochure:
Enquiry Form
For further enquiries, please call us directly on 026438044-8 or fill the form below:
* These fields are required.
FOR FURTHER ENQUIRIES
CALL NOW +66(0)26438044/8