At Tellus Systems, we conduct racking systems inspections in accordance with the European Standard EN 15635.
Racking systems inspections guidelines
The following guidelines are followed.
The damages are categorised represented by a colour:
● Green: The damage is within the safe limit. it shall be recorded and reviewed to ensure it does not worsen.
● Amber: The damage is more than what is accepted as being Green. The area shall be repaired within a maximum of 4 weeks.
● Red: The damage is more than twice what is accepted as Green and shall be off-loaded immediately and repaired as soon as possible.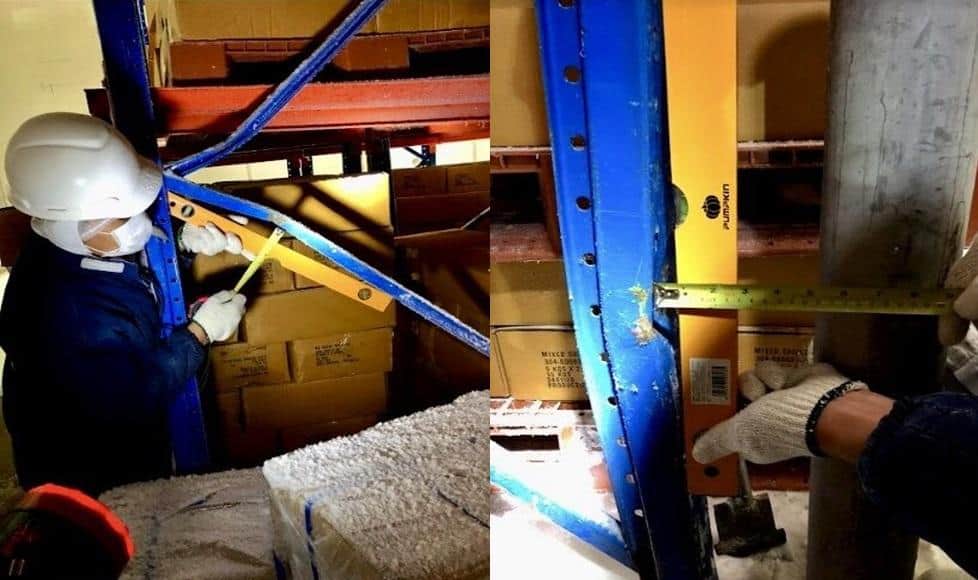 Let us make sure that your pallet racking system is in a safe condition is of utmost importance.