Very Narrow Aisle (VNA) pallet racking makes optimum use of floor area and roof height by providing high-density storage, allowing individual access to all pallets. The system is served by specially designed forklift machines with the mast or forkhead rotating to left or right as required. Operator cabins may be elevating or static. Aisles are only marginally wider than the handling equipment.
Special handling equipment, such as VNA trucks or forklifts with spinning prongs, is necessary for very narrow aisle pallet racking warehouse operations. A floor guiding system is sometimes incorporated to ensure that the right route is followed to make these trucks' processes easier.
Despite the limited area, extremely narrow aisle pallet racking is a flexible system since the height and depth of the racking may be adjusted to meet the client's demands. It also makes excellent use of the warehouse's considerable size.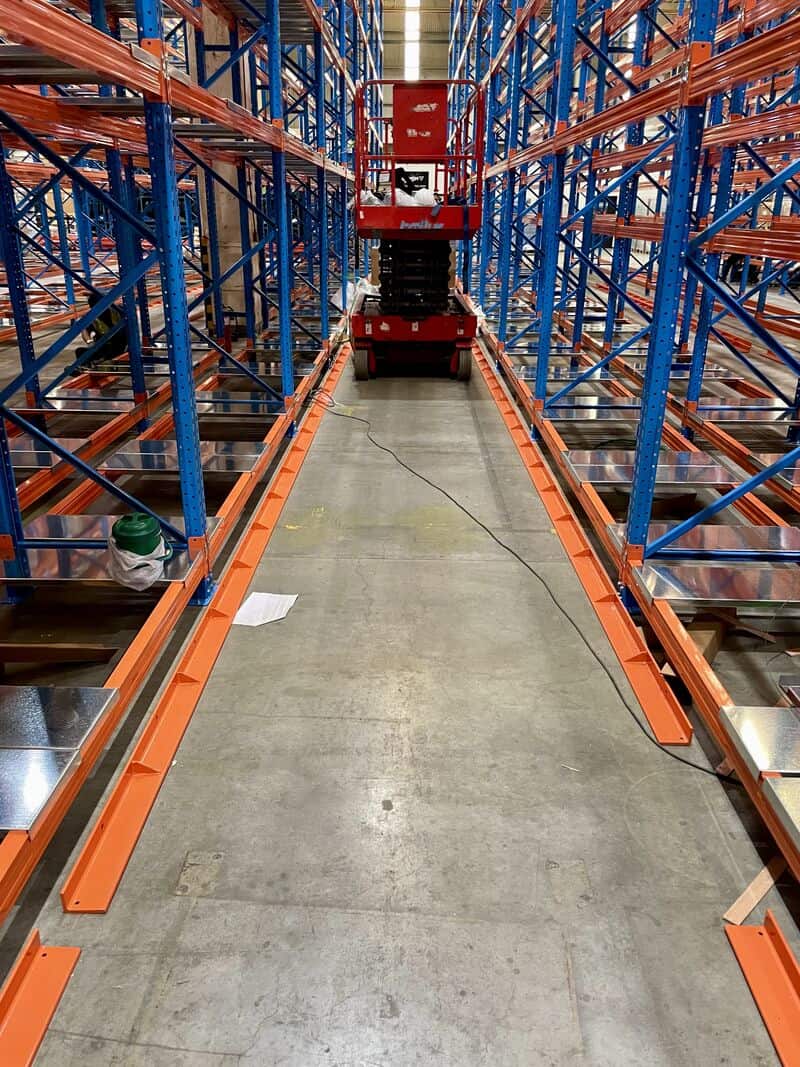 Tellus Systems Limited is delivering and installing approximately 13,000 pallets capacity Very Narrow Aisle "VNA" pallet racking system with forklift floor guide rails in Chonburi, Thailand. A VNA pallet racking system is a great application to maximise the storage capacity in a warehouse.
If you're looking for a standard and space-saving storage solution. You can consult us by contacting us.