Pallet Drive-In System is a great way to maximise the space, especially utilisation in a warehouse. It consists of a continuous block of racking up to 10 metres high. Moreover, trucks can drive into the centre of the block between any uprights on the front to pick up pallets.
To sum up, Pallet Drive-In system fit for;
High-density storage allowing a greater number of pallets.
Low stock rotation suite for seasonal goods and fluctuating stock demand.
Ideal for cold and chill storage and bulk storage applications.
Suitable for easily damaged or fragile loads, which cannot be block stacked.
Advantages
Very dense storage, ideal, ideal for a few SKU with pallet quantities.
Prevents product crushing and offers free damage storage.
Accessible to single or double pallets stacked on the floor.
Low capital costs using conventional handling equipment.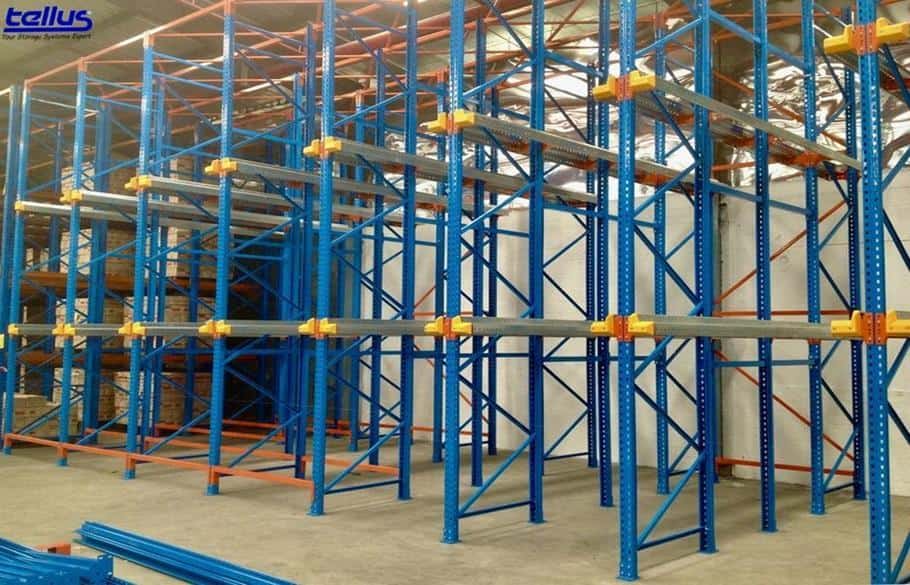 Here! This is a Drive-In Rack under installation from Tellus Systems Limited for a food producer north of Bangkok.