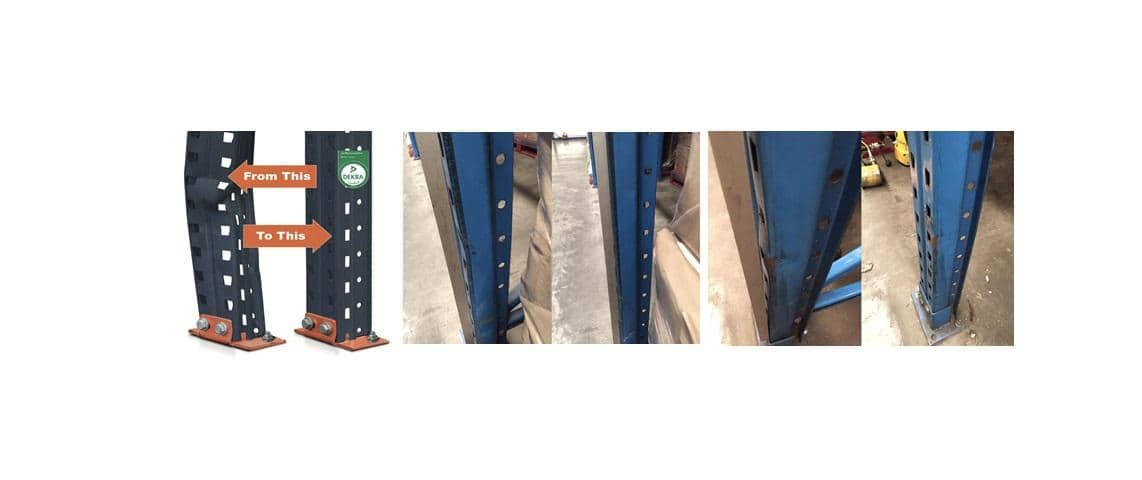 Rack repairs 48 units within 4 days
48 rack repairs within 4 days Last week Tellus Systems Limited made 48 rack repairs at a customer site within 4 days using the ROS Rack Repair System. This with a minimum of interruption of their day-to-day operation, and without having to Off - load the racking during the repair work. This now brought back the racking to its originally designed safe working load. A cost-efficient way of creating a safe working environment for the warehouse operators. For more information on ROS Rack Repair System see www.ros-thailand.com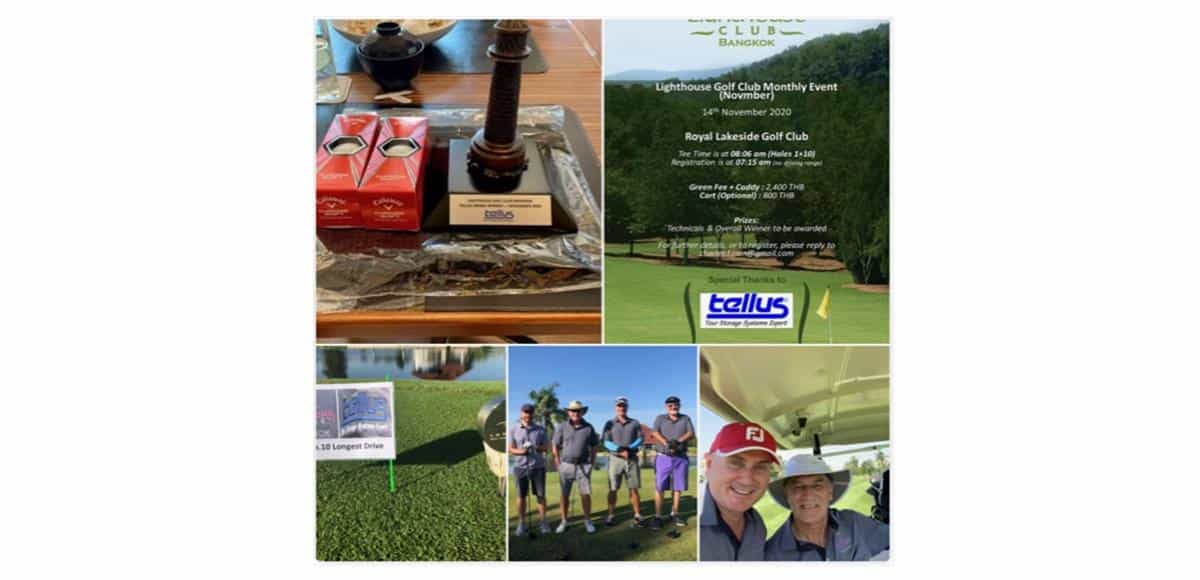 Tellus Systems Lighthouse Golf Monthly Medal
Tellus Systems Lighthouse Golf Monthly Medal On Saturday 14th November 2020. There were 28 members signed up of the: Lighthouse/ Tellus Systems Ltd November Medal at Royal Lakeside G.C. and of course, The Lighthouse Charity. Royal Lakeside staff gave the LHC that lovely Thai smile welcome as usual. Raising 14,600 THB for the LH/charity. Winner on the day. Adrian Apperley - Nett 68 2nd Asher Hewitt - Nett 70 3rd Gerry Healy - Nett 71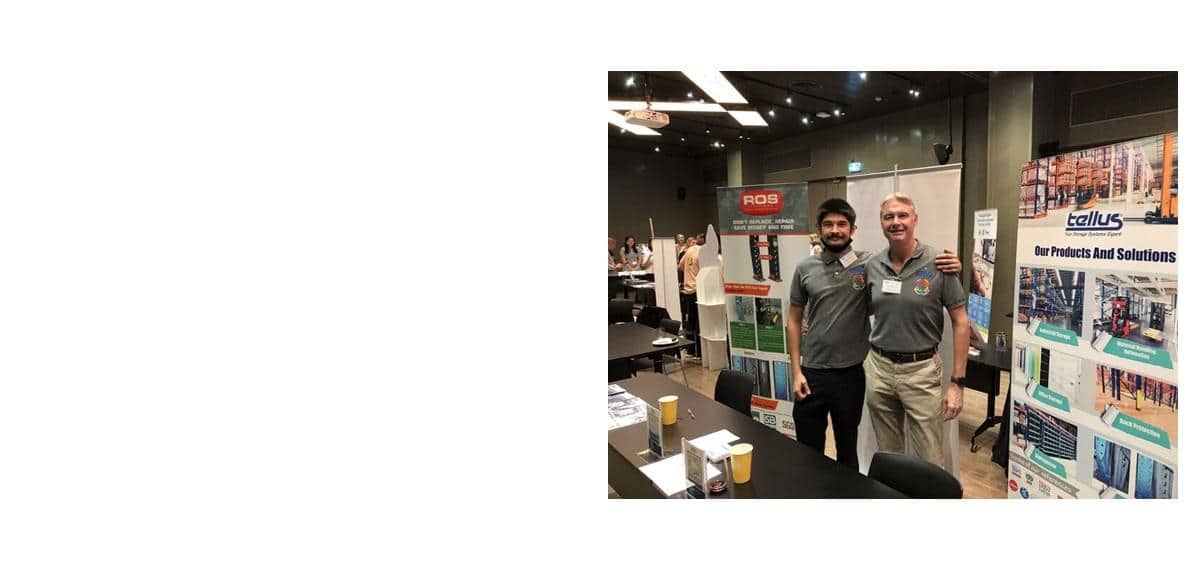 Tellus Participate in AustCham SB&E
We at Tellus Systems Limited Will participate in the AustCham Thailand Small Businesses & Entrepreneurs (SB&E) Showcase at Glowfish Sathorn on November 18th 18.00-20.00. Come over and visit us and another 19 companies.
BCCT Pattana Garden & Lifestyle network event
Attending the British Chamber of Commerce Thailand (BCCT) Pattana Garden & Lifestyle network event at the British Club. Here with two representatives from Samitivey Hospital. A truly excellent event clearly enjoyed by all.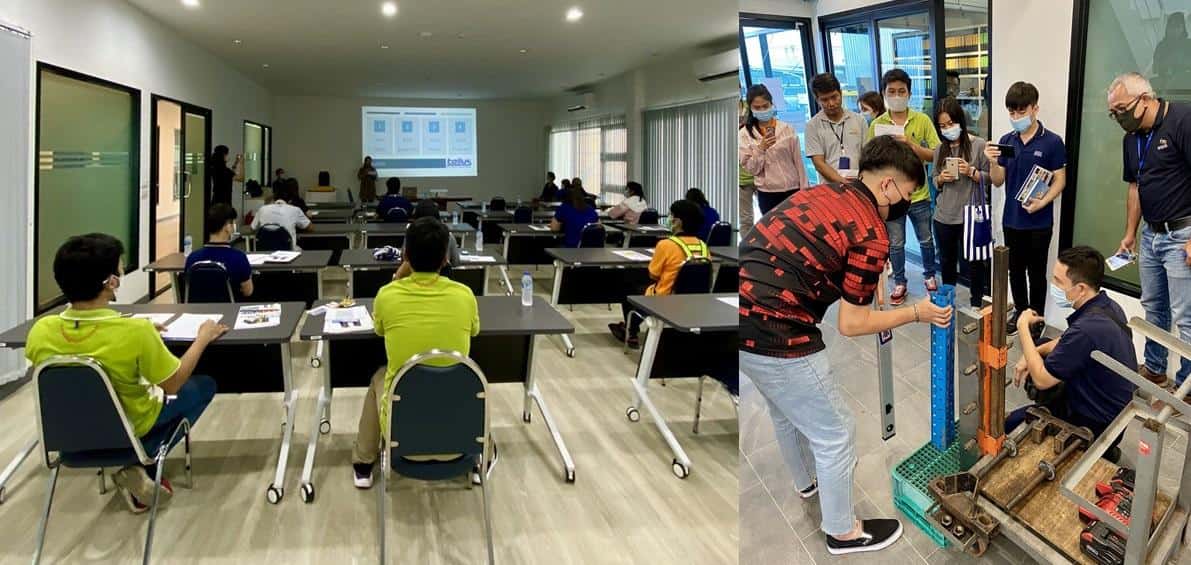 Rack inspection training by Tellus Systems
Knowing what is a safe pallet racking system or not is important in order to provide an out of danger working environment for the warehouse workers. At Tellus Systems Limited we are now providing mini seminars at various industrial parks to inform about rack inspections, what the European standard says and various ways to repair.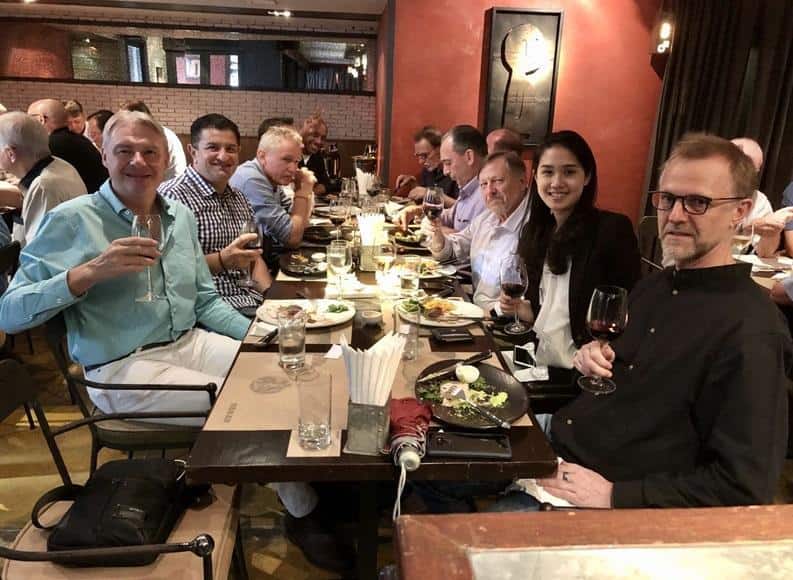 Lighthouse Club Bangkok "late Lunch"
The October Lighthouse Club Bangkok "late Lunch" networking event was held at Oskar Bistro on Soi 11. Representing Tellus Systems Limited. I joined over 60 people for this popular and excellent event. For more information on the charity activities of Lighthouse Club Bangkok please visit www.lighthousebangkok.com
Contact us for more information.
Tellus Systems Limited
51/1 Panich Plaza Bldg, 3rd Fl., Rama 9 Rd., Huay Kwang,