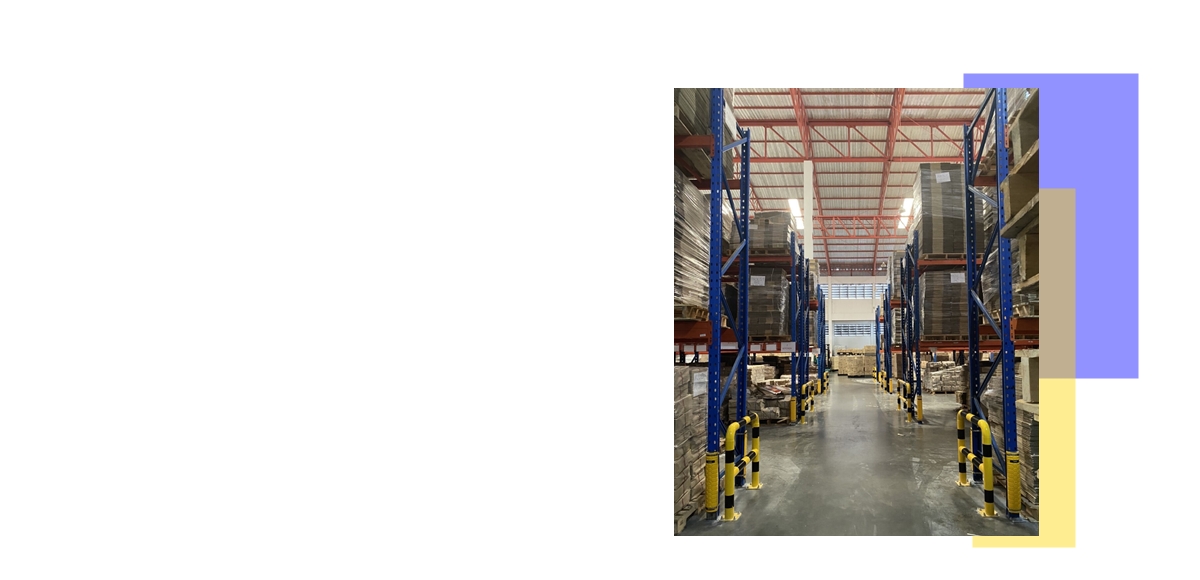 Extension of a pallet racking system for warehouse in Samutprakarn
At Tellus Systems Limited we just completed an extension of a pallet racking system, and supply and installation of end frame protectors and post protectors for a company in Samutprakarn that wanted to upgrade the safety in their warehouse. Creating a better working environment for its employees and safer storage of their goods.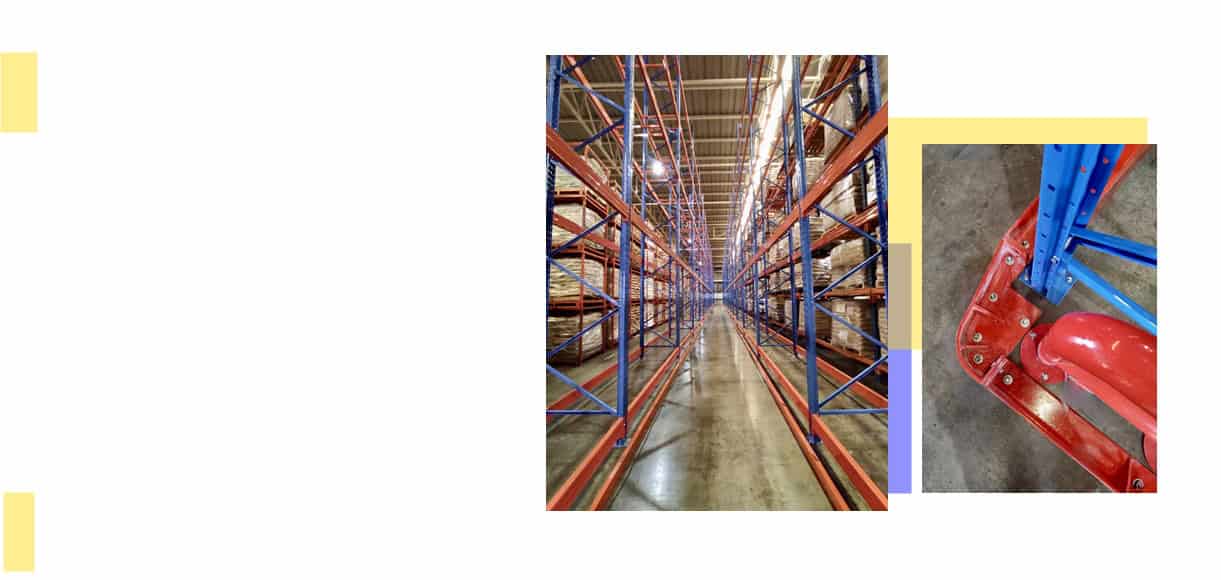 VNA racking systems for Inter Modal Co.
Inter Modal Co. needed to extend their Very Narrow Aisle "VNA" racking. At Tellus Systems Limited we just completed the supply and installation of the additional racking in order for them to handle their business expansion. This also included the floor guide rails for their VNA truck.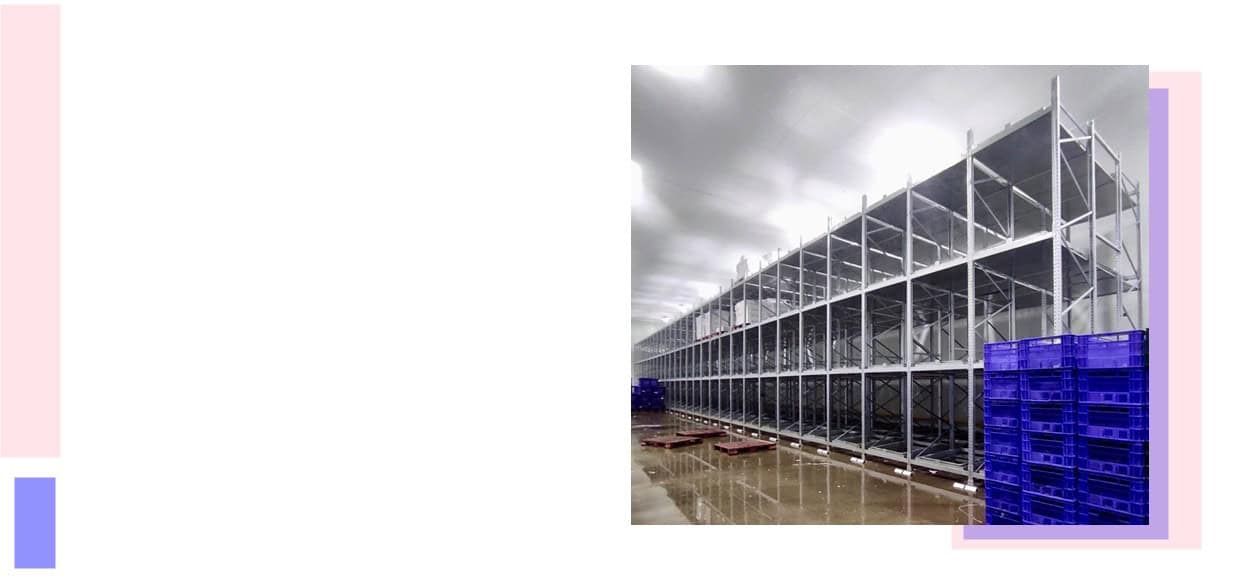 Push-Back Racking has been installed!
Storing pallets in a wet environment can be challenging. The chance of pallet rack corrosion in a fresh seafood storage environment is eminent unless specially designed for the purpose. Tellus has just finished installing a custom-engineered high density "push-back" racking system for a customer in Bangkok. The pallet racking is fully galvanized and with the moving parts and sluice trays to collect water dripping made of stainless steel. A must for longevity and a safe storage environment.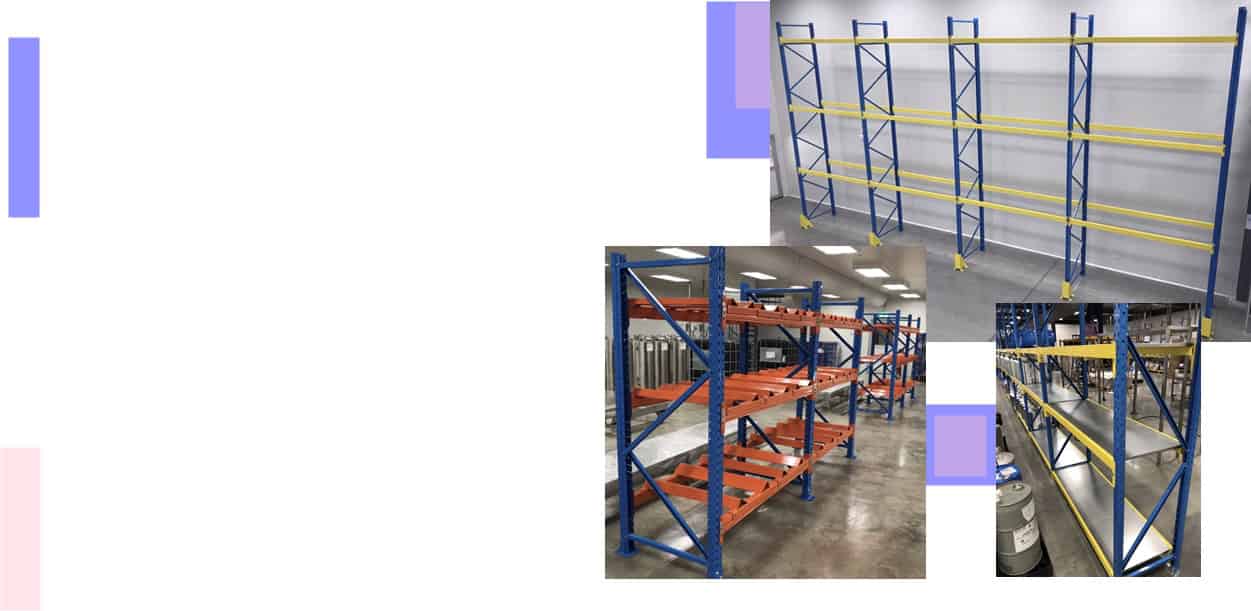 The installation for Ventury Co., Ltd.
Tellus Systems Limited recently completed an installation for a project handled by Ventury Co., Ltd. The supply was a mixture of long-span shelving, pallet racking system, and a specially designed drum storage. We appreciate the opportunity to supply for this job.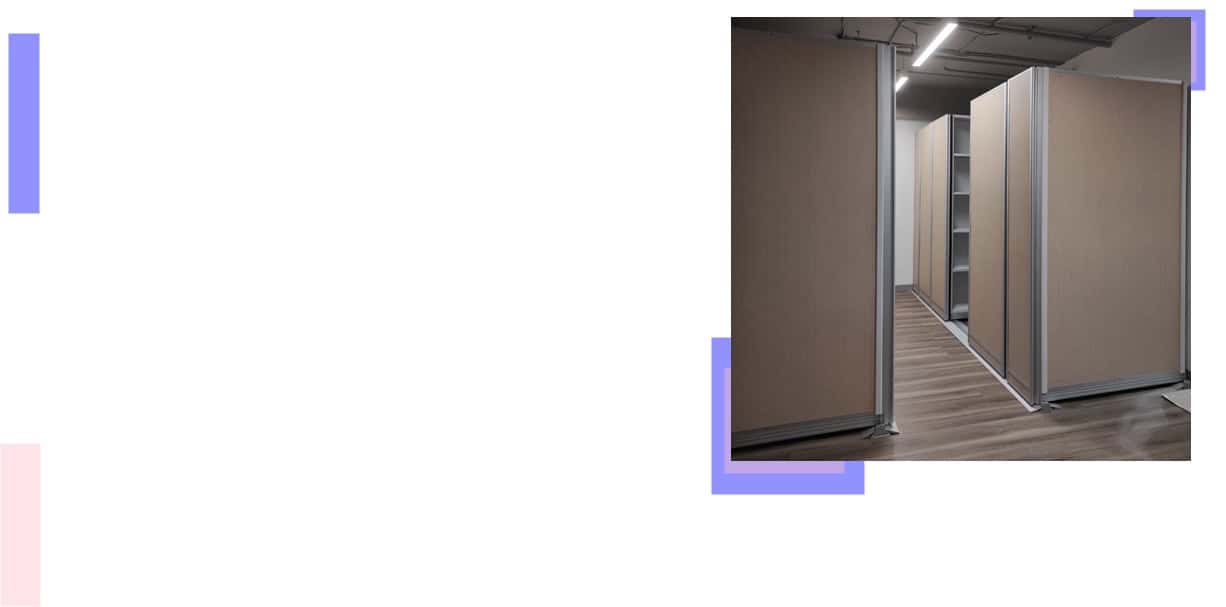 The installation of the aesthetics Mobilux
When the American consulting company Mitr Technology needed more storage for their drawings and design work, they contacted us at Tellus Systems Limited. The result is two units of our Mobilux space-saving shelving system, with decorative panels to fit the general aesthetics of the room design. All produced at our factory here in Bangkok.
WiFi communication system for automation conveyors and stillages
At Tellus Systems Limited we are on our second week of installing the WiFi communication system and assembly of conveyors and stillages for the 65 units of AGVs automation project in Prachinburi. Still, a long way to go as the area to cover is for several floors and buildings.
Contact us for more information.
Tellus Systems Limited
51/1 Panich Plaza Bldg, 3rd Fl., Rama 9 Rd., Huay Kwang,